Birthday Celebration 2023
The Casinos of Winnipeg are celebrating their milestone birthday with a 30th Birthday Bash! Over $65,000 in prizes and giveaways including a 2024 Chevrolet Trax per casino!
presented by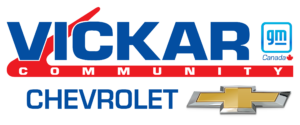 Join us on June 16th at Club Regent Casino and June 23rd at McPhillips Station Casino for an epic birthday party filled with entertainment, prizes and giveaways!
Scan your Club Card for your chance to win a 2024 Chevrolet Trax*
10 AM - 2 PM
Winners posted at 2:30 PM, 15 mins to claim**
5 PM - 9 PM
Winners posted at 9:30 PM, 15 mins to claim**
Winners of the Scan to Win will win $250 cash AND a spot in the Grand Prize Showdown!
Showdown begins at 10:00 PM, registration opens 9:45 PM
2x Player Points
10 AM - midnight
FREE Slot Tournament
3 PM - 5 PM
$1,000 Prize Pool
Random Rewards
$100 prize draws
30th Birthday Prime Rib Special
Toukies at Club Regent Casino and Loft 180 presented by Coors at McPhillips Station Casino.
AAA Roasted Prime Rib au jus with Yorkshire pudding and chocolate torte
$25.20†
Plus, floor entertainment, giveaways and more!
*Conditions apply.
**Alternates will not be selected.
† Price after 30% Club Card discount. Taxes not included. First come, first served. While quantities last.