Club
Regent Casino Special Events
See below for a listing of upcoming special events held at Club Regent Casino. Looking for concert information? Click here to see details for upcoming shows at Club Regent Event Centre.
Monster Bingo
At Club Regent Casino
SAT. NOVEMBER 4, 2023
18+
MONSTER BINGO RETURNS TO THE CASINOS OF WINNIPEG THIS NOVEMBER!
We are so excited to bring back this MONSTER event with a guaranteed prize pool of $75,000 in must go games!
This electronic powerhouse bingo event is not to be missed!
November 4, 2023
Event takes place on the electronic bingo machines at both Club Regent Casino and McPhillips Station Casino.
Doors open 10 AM | Event Begins 12 PM
Rush seating.
One person per bingo terminal.
Tickets $150*
Available September 8, 2023 at McPhillips Station Casino and Club Regent Casino Gift Stores or online at ticketmaster.ca.
Limited seating available. All electronic bingo event.
Ticket will be exchanged for a $150 gaming voucher to purchase a 9 to view regular game book and food voucher upon entry.
Purchase additional game books and specials at the event.
Plus! Purchase an additional Bingo Millions game for your chance to win a million dollars!**
18+ Enjoy Responsibly.
*Plus fees. Lost tickets cannot be replaced.
**See Players Club for additional game and specials pricing. Bingo Millions is not a must go prize.
Tickets Starting at $150.00*
Buy Tickets
* Plus taxes and fees. Club Regent Event Centre accepts no liability for tickets purchased via the secondary ticketing market. Guests are strongly recommended to only purchase from the Club Regent or McPhillips Station Casino Box Offices, or Ticketmaster.
** Accessible seats are available for all shows set up on Ticketmaster. To purchase accessible seats, please visit the Ticketmaster website and ensure the Accessible toggle is on when viewing the seating map.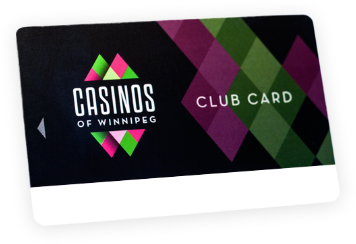 Club Card

Special Events

Sign-up for our Club Card to get exclusive access to FREE Club Card member shows. You can reserve tickets by visiting casino box offices. Conditions apply.